insight
Real-time, in-game intelligence
Real-Time, in-game intelligence
Access all of the Tendencies contained in your film data in real-time, during live game action, as game situations change. RII Sports Technology
scans
your film data to expose literally thousands of high-probability tendencies, then packages these tendencies into INSIGHT giving you real-time access to this information.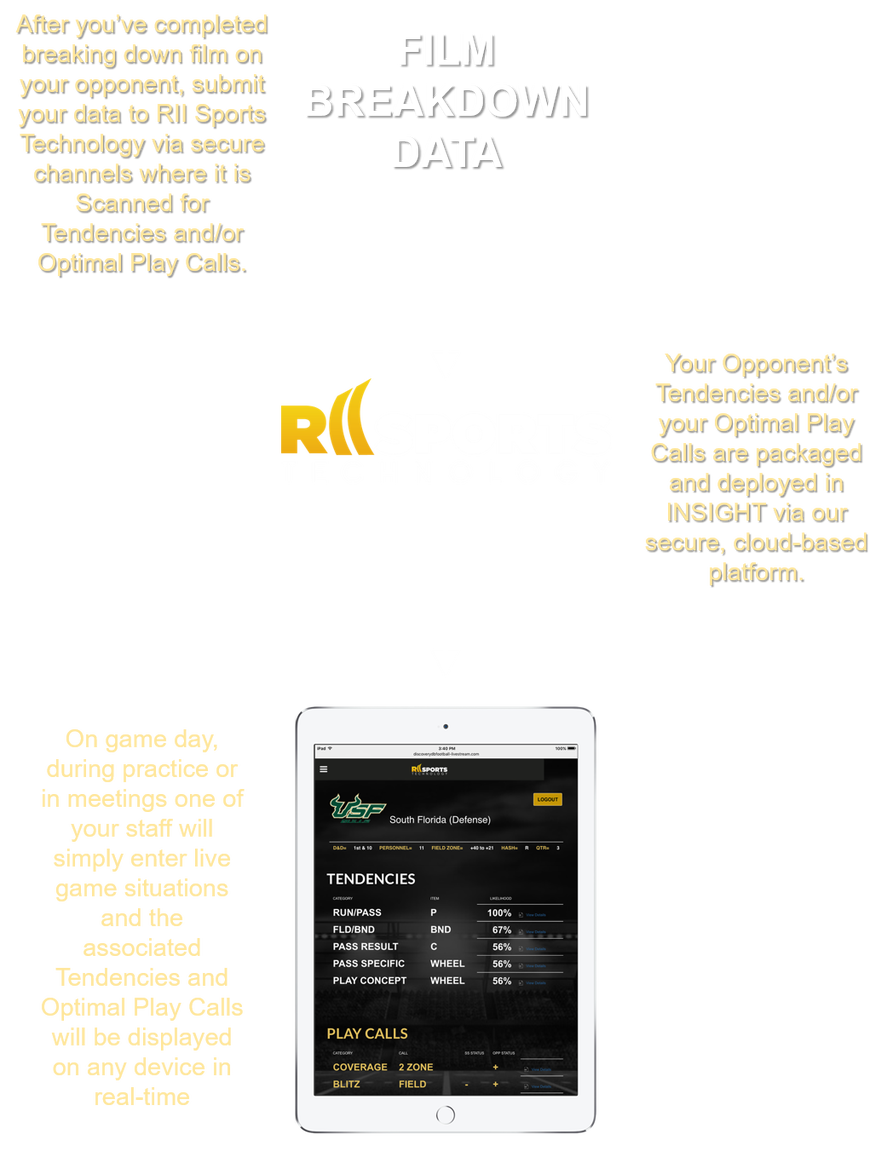 ​2017 NFL SEASON LIVE DEMONSTRATIONS
To provide coaches with a live example of how INSIGHT works, RII Sports Technology is deploying INSIGHT during the 2017 NFL Season. Each Sunday night during Sunday Night Football, INSIGHT will be active during live game action displaying real-time tendencies:

WEEK 1 (Sunday 9/10/2017 6:30PM EST on NBC)
New York Giants vs. Dallas Cowboys
Subject: Dallas Cowboys & New York Giants Offensive Tendencies

All Tendencies are based on a simple Offensive & Defensive breakdown of the subject team's previous 4-6 games recorded by a pool of current and former collegiate football coaches. Your team's INSIGHT application will contain the specific, detailed information you deem most critical.

​orientation video